A n   I n t r o d u c t i o n
My name is Natasha Boogaard, a passionate interior designer. Everything that has to do with houses, buildings, interiors and architecture, that's were my passion is. For years I have been a real estate agent. I can use my knowledge and the expertise I have as a realtor to give you the perfect advice for your home interior.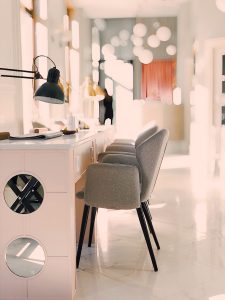 A room and its interior design have to be a unity. But it also has to fit the users. This will be accomplished when all elements are designed from one vision (= your style). All aspects of the usage of the space have to be surveyed. VIAnatasha will take care of the perfect balance. The space will have the right ambience and you will get a good feeling in it.
Everybody has their own style. And I will make an interion plan for you, based on your style and wishes. I am known for my no-nonsense and personal approach.
Would you like to make an appointment with me? Great!
Let's meet each other soon.

Have a nice day!

Natasha Boogaard
e-mail: info@vianatasha.nl
tel: 06-11306501